Join us for our Virtual Living Lab Field Studies Classes! You'll learn sustainable desert living skills in a fun, contact-free, digital environment. Learn working systems to improve soil health, care for your urban forest, composting toilets, and more. 
Classes include topics such as Composting Toilets, Rain Gardens, Laundry-to-Landsc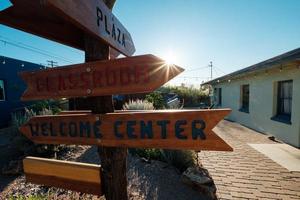 ape Greywater Systems, Healthy Desert Soils, Rain Tanks, and Rain Tank Irrigation Systems. Some of our classes are offered for free thanks to grant funding from Arizona State Forestry Division! Learn more and register online for all the virtual classes on our Field Studies page.
Upcoming Virtual Field Studies Classes
Virtual Field Studies Class: Building Healthy Desert Soils
Thu, Jan. 14th from 5p.m. - 7p.m.
Learn how to assess soil types, profiles, and infiltration to bring your desert soils to life.