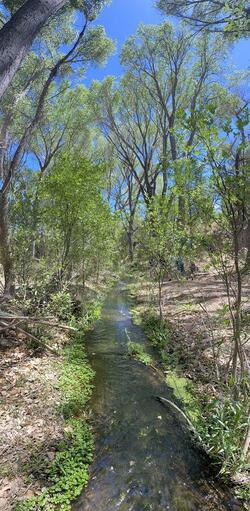 Cienega Creek and its lush riparian corridor is located just southeast of the city of Tucson, and represents the lifeblood of more than 45,000 acres of Arizona grass and woodlands protected under the Las Ciénegas National Conservation Area (NCA). Flowing year-round, the creek supports a diverse plant and animal community, along with rich historic and cultural resources.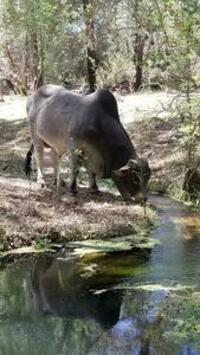 It is also a potential reintroduction site for the North American beaver (Castor canadensis) - a species that works for our watershed by building dams that slow flows, recharge the aquifer, and creates much-needed riparian habitats! WMG is advocating for beaver releases and river habitat restoration in Southern Arizona through our Release the Beavers
campaign. 
The creek is owned by YOU, the public, and is managed by the Bureau of Land Management (BLM) under the principles of multiple-use, ecosystem management, to ensure that future generations can continue to enjoy wildlife viewing, birdwatching, camping, picnicking, hiking, mountain biking, horseback riding, hunting, photography, and scenic drives along this riparian wonderland. In addition, the Ciénega Creek watershed is a critical source of groundwater that supports human and natural communities.
The National Conservation Area also includes a working cattle ranch, but the cows are not allowed to enter the creek's core habitat, as their poo, stomping, and grazing quickly degrade both the creek's water quality and surrounding habitat. But on our last field-site visit, we were discouraged to see cows in the creek!


With a phone call or a letter, you can help the Watershed Management Group urge the BLM to fix the fences and preserve the integrity of our precious watershed. Let's let our partners know we care about protecting our watersheds and want to see beavers return! Send your letter, email, or call: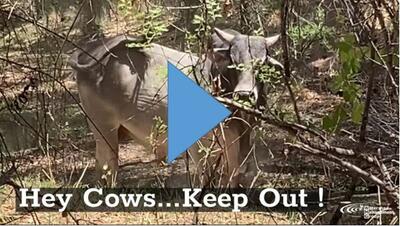 Las Cienegas NCA
Tucson Field Office
3201 E. Universal Way
Tucson, AZ 85756
520-258-7200
blm_az_tfoweb@blm.gov
To get more involved in WMG's Release the Beavers campaign and riparian restoration work, simply sign up for WMG's River Run Network. Membership is free and includes an email newsletter with river-focused activities and news in Southern Arizona.
The River Run Network is a program that honors our heritage of flowing arroyos, creeks, and rivers and the value that water holds for the peoples of Southern Arizona. In particular, we acknowledge the indigenous communities that have respected and stewarded our rivers for thousands of years and the Pascua Yaqui, Tohono O'odham, and Latino communities that continue to steward the rivers today.  We invite people of all ages, diverse ethnic and racial backgrounds, beliefs, and many other diverse communities to participate in restoring our heritage of seasonal and year-round water flows. No matter where you live, all of our communities and neighborhoods working together benefit from the restoration of water flows.