Although grants can be an effective way to get funding for a program, they are unsustainable long term and don't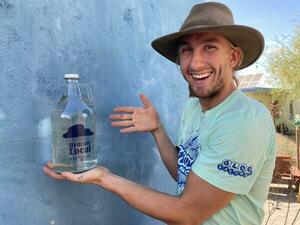 give much room to expand. Monthly donors make it possible to put our time and energy into the community and core of a program, rather than searching for new grants and sources of funding. It is thanks to contributions from community members like you that we are expanding our Family Saturdays and Build Your Own Basin programs, building our new Learning Center, and moving our 50-year River Run Network plan forward. To expand these programs further, we'd like to invite you to Flow, our monthly donor program. Flow donors ensure that WMG has the financial resilience to continue the programs you love and adapt to our greatest needs. All new Flow donors who join at $10 or more this monsoon can pick up a Hydro Local growler filled with rain water at our Living Lab and Learning Center (1137 N Dodge. Blvd). Don't miss your opporutnity to taste the rain this monsoon!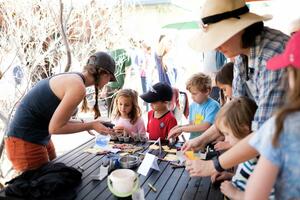 Our Family Saturdays program has just recently reached its one year anniversary, and is supported largely by Flow donations. We now confidently provide free, bilingual environmental education and activities for families every third Saturday of the month, and with more Flow donor support, we hope to expand this program to twice per month. 
Our Living Lab and Learning Center features sustainable practices in action and hosts more than 3,000 people annually through tours, classes, and community events. With the long-anticipated construction of the new Learning Center onsite about to begin, we will enhance our visitors' experience and increase the number of people who can gather, learn, and bring hydro-local knowledge back to their own communities. 
Our River Run Network is a group of people working together to restore Tucson's heritage of flowing creeks and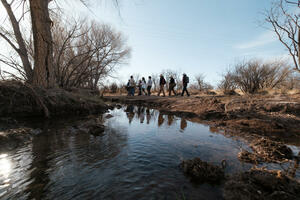 rivers. With over 2,500 members and a newly adopted Strategic Plan to restore groundwater levels and surface flows, we need your help to scale up our financial backing to match these efforts. 
We at WMG see the shortage on the Colorado River as a wake-up call, and we don't need to wait for politicians and agencies to decide our water future. Our water future is within our own hands, and will continue to be, if our community stewards and wisely uses our local water resources. It would mean so much to us if you could sustain this movement by becoming a monthly donor today.