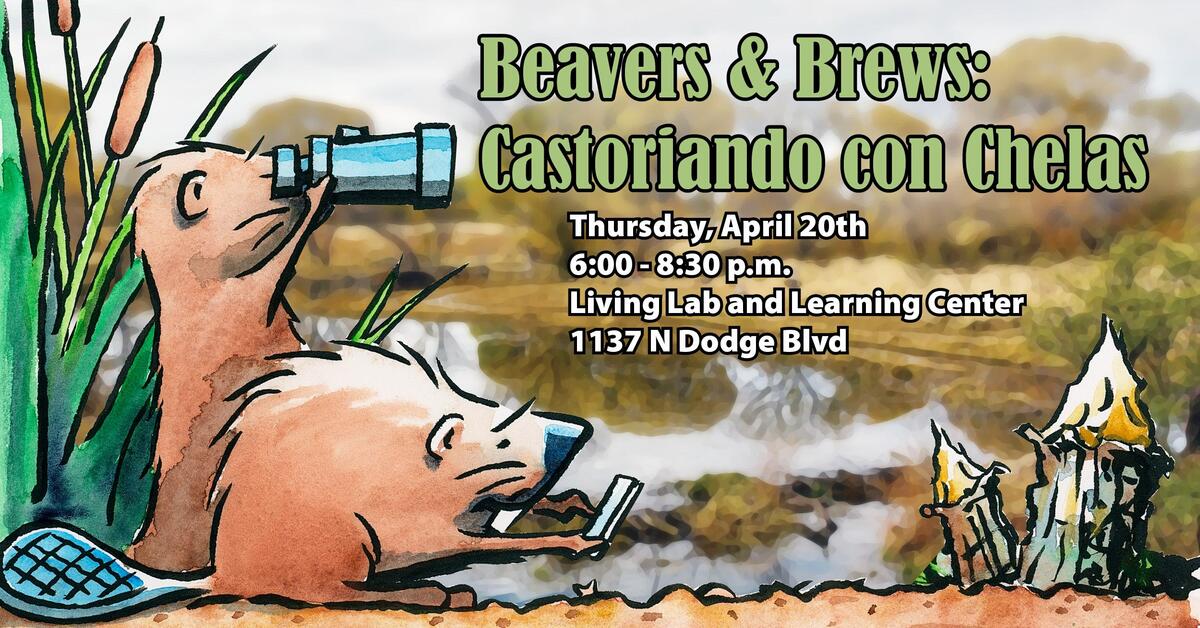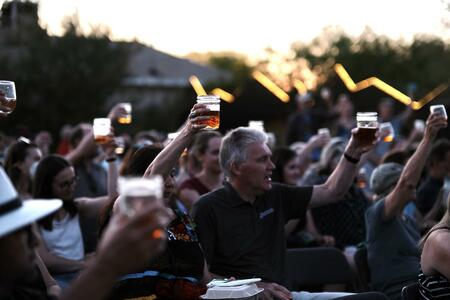 (Español abajo) Join our growing community of beaver believers for our 3rd Annual Beavers &  Brews event on Thursday April 20th at WMG's Living Lab. We'll be unveiling the results of our 2nd annual binational beaver survey along the San Pedro, as well as updating on the effort to reintroduce beavers to Cienega Creek. You'll see the premier of Beaver River, an Arizona Illustrated documentary film produced by David Fenster. Enjoy a spring evening with rainwater drinks, wine, craft beer provided by Dragoon Brewing Company, and wood fired pizza from Fiamme's food truck. Learn more about beavers, desert rivers, and ways you can get more involved through our River Run Network.
Advance tickets are $20 per person and include two drinks (tickets at the door are $30). This event is part of our spring fundraising campaign, so we greatly appreciate your donation in addition to your ticket purchase.
WMG's 20-Year Anniversary—Help us reach our $100,000 Goal!
Help us reach our $100,000 spring fundraising goal with a donation to our spring campaign. Make a gift in honor of our 20-year anniversary, and take home fun beaver swag. Everyone who joins as a monthly donor of $20/month or more or gives $200 or more can take home one of our Release the Beaver t-shirts or one of the signed copies of Eager, The Surprising, Secret Life of Beavers and Why They Matter.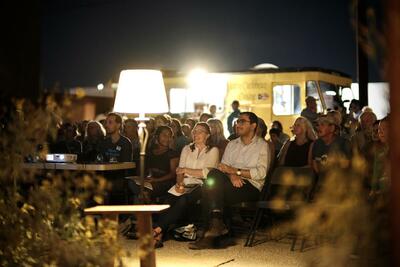 More about Beaver River Documentary Film
Beavers are considered nature's engineers. They can improve the health of rivers and help us deal with droughts, floods, fire, extinctions and climate change. While most people don't associate water-loving beavers with the Sonoran Desert, they used to be here in such abundance that one Arizona river was called the Beaver River. That river is the San Pedro. It flows north, from Sonora, Mexico into Southern Arizona. Trapping made beavers extinct in the river by the late 1800s, but they were reintroduced in the 1990s. This documentary tells the story of the humans working to restore beaver populations in the San Pedro, and the transformative potential of beavers.
Thanks to our Event Sponsor: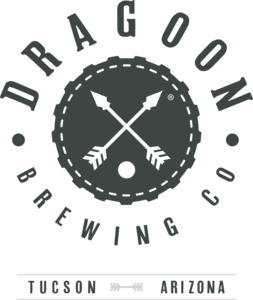 ~~~
Se parte de la comunidad de creyentes de castores, que día a día crece más y acompáñanos al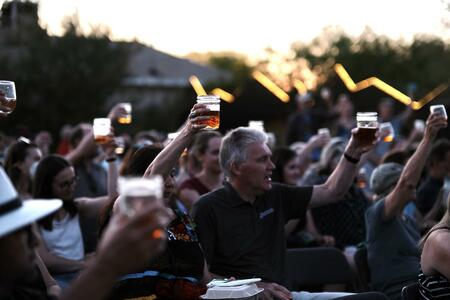 3er Evento Anual Beavers & Brews: Castoriando con Chelas, el jueves 20 de abril en el Laboratorio Vivo de WMG. Estaremos revelando los resultados de nuestro segundo monitoreo anual binacional sobre castores a lo largo del Río San Pedro, así como también actualizaremos el esfuerzo para reintroducir castores en Ciénega Creek. Miraremos el estreno de Beaver River, un documental de Arizona Illustrated producido por David Fenster. Disfruta de una tarde de primavera con bebidas de agua de lluvia, vino, cerveza artesanal proporcionada por Dragoon Brewing Company y pizza al horno de leña del camión de comida de Fiamme. Para más información sobre los castores, los ríos del desierto y las formas en que puedes involucrarte, únete a La Red del Río aquí.
Los boletos cuestan $20 por persona e incluyen dos bebidas (los boletos en la puerta el día del evento cuestan $30). Este evento es parte de nuestra campaña de recaudación de fondos de primavera, por lo que apreciamos mucho tu donación además de la compra de tu boleto.
Aniversario de 20 años de WMG: ¡Ayúdanos a alcanzar nuestra meta de $100,000!
Ayúdanos a alcanzar nuestra meta de recaudación de fondos de primavera de $100,000 con una donación a nuestra campaña de primavera. Haz un regalo en honor a nuestro 20 aniversario y llévate a casa un divertido detalle de castor. Todos los que se unan como donantes mensuales de $20/mes o más o que donen $200 o más pueden llevarse a casa una de nuestras camisetas Release the Beaver o una de las copias firmadas del libro Eager, The Surprising, Secret Life of Beavers and Why They Matter .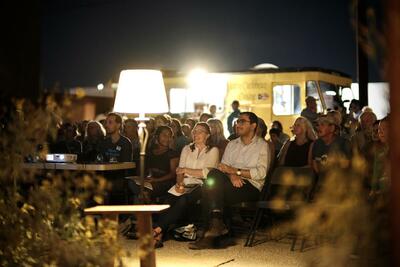 Más sobre el documental Beaver River
Los castores son considerados ingenieros de la naturaleza. Pueden mejorar la salud de los ríos y ayudarnos a lidiar con las sequías, las inundaciones, los incendios, las extinciones y el cambio climático. Si bien la mayoría de la gente no asocia a los castores amantes del agua con el Desierto Sonorense, solían estar aquí en tal abundancia que un río de Arizona se llamaba Beaver River. Ese río es el San Pedro. Fluye hacia el norte, desde Sonora, México hasta el sur de Arizona. La captura hizo que los castores se extinguieran en el río a fines del siglo XIX, pero se reintrodujeron en la década de 1990. Este documental cuenta la historia de los humanos que trabajan para restaurar las poblaciones de castores en San Pedro y el potencial de los castores.
Thanks to our Event Sponsor: