Arizonans Make Water a Top Cause on Arizona Gives Day
Watershed Management Group earns top honors and big prize for second year running on Arizona Gives Day.
Yesterday Arizonans donated $1.4 million to support 1,277 charities throughout the state for the 2nd annual Arizona Gives Day. Water rose to the top as an essential issue with Watershed Management Group coming in 2nd place in the Most Dollars Raised category! Thank you to all our amazing supporters for your generosity.
WMG raised more than $38,000 dollars through this 24-hour online campaign. In 2013, on the first annual Arizona Gives Day, WMG raised the most dollars of any Arizona non-profit, winning us a $15,000 prize. This year's second place finish earns us a $10,000 prize, bringing our total to $48,000 raised.
This funding is vital to support our ongoing action-based programs—teaching people to make small changes that will make bigger impacts in the community. These include our most popular program, in Tucson and Phoenix, the Green Living Co-op, which uses a barn-raising model to build water-harvesting features, native landscapes, and edible gardens at people's homes. It also supports cutting edge educational and policy work, which spans a wide array of environmental needs including conserving water, growing our urban forest, building soil to grow food, and restoring our aquifer and rivers.
Please explore our website and visit our YouTube page to learn more about WMG. And get involved by attending one of our many free workshops or presentations. For Earth Day, you are invited to attend a hands-on workshop followed by a happy hour party on April 19th at WMG's Living Lab and Learning Center, 1137 N Dodge Blvd, Tucson—click here to learn more.
**************
Click here to download a press release about our Arizona Gives day success. Media: Please contact Karilyn Roach for more information.
Growing Roots With You: 2013 Annual Report
Click on the image to download your
copy of our 2013 Annual Report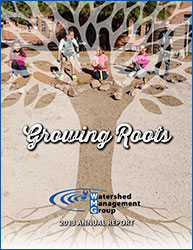 Watershed Management Group's 2013 Annual Report honors our roots in the communties where we work.
Our 10-year anniversary year was a great one, and we're excited to share with you our 2013 Annual Report, Growing Roots. The report highlights new design services for you, results of our compost toilet pilot program, progress at WMG's Living Lab and Learning Center, and program highlights from Phoenix, Tucson, Santa Barbara, and India. Thank you for your generosity!
If you are interested in a print copy of this report, please email lisa@watershedmg.org with your address, and we will mail you a complimentary copy.
Schools to Receive WMG Grants for Outdoor Learning Labs in 2014!
Watershed Management Group awarded Schoolyard Education Program grants to three schools in Tucson (and one more to be announced soon). Grant funds will be used to implement projects that will create native habitat areas irrigated with passive water harvesting earthworks. The projects sites will be used as outdoor learning laboratories to engage students and provide teachers with interactive educational opportunities.
The grantees are:
Western Institute for Leadership Development (WILD), Tucson. WILD is a college prep high school, and the project serves 9th-12th grade.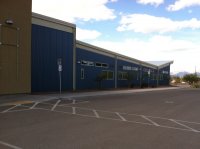 Children's Success Academy (CSA), Tucson. CSA is a state-funded charter school with an 81% Hispanic student body, and the project serves grades K-5.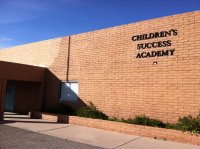 Peter Howell Elementary School, Tucson. Peter Howell is part of the Tucson Unified School District, and the project serves grades K-5.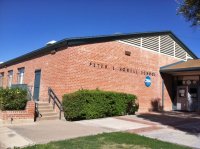 Sam Hughes Elementary School, Tucson. Sam Hughes, listed on the National Register of Historic Places, is part of the Tucson Unified School District, and the project serves grades K-5.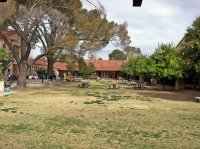 Congratulations to all, and we look forward to working with you to transform your schools and your student experiece.
Tucson Youth: We Want You to Be a Water Steward!
Calling all youth, ages 15 to 23! The Community Water Coalition invites you to participate in our Youth Stewards for a Secure Water Future program. We are seeking participants for a program to help educate the public about important water issues.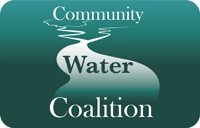 Through this 6-month program, you will:
Add your voice to the vital conversation about water in our community

Gain valuable experience and build your resume

Make strong connections in local government, non-profit groups, and community organizations

Become a leader and informed advocate to shape the future of Tucson

Get to know other local youth who care about the same things you do
Visit the Community Water Coalition website to download the application today, and get started on a great future for yourself and for Tucson. Please email Karilyn at kroach@watershedmg.org with questions.
Join Us for Free Rainwater Harvesting Rebate Classes
2014 Will See Expansion of Green Infrastructure in the Phoenix Region