Schools to Receive WMG Grants for Outdoor Learning Labs in 2014!
Watershed Management Group awarded Schoolyard Education Program grants to three schools in Tucson (and one more to be announced soon). Grant funds will be used to implement projects that will create native habitat areas irrigated with passive water harvesting earthworks. The projects sites will be used as outdoor learning laboratories to engage students and provide teachers with interactive educational opportunities.
The grantees are:
Western Institute for Leadership Development (WILD), Tucson. WILD is a college prep high school, and the project serves 9th-12th grade.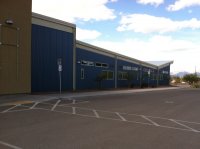 Children's Success Academy (CSA), Tucson. CSA is a state-funded charter school with an 81% Hispanic student body, and the project serves grades K-5.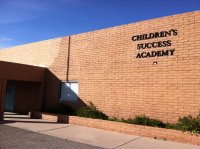 Peter Howell Elementary School, Tucson. Peter Howell is part of the Tucson Unified School District, and the project serves grades K-5.
photo coming soon.
Congratulations to all, and we look forward to working with you to transform your schools and your student experiece.
Because of You... 2012 Annual Report
WMG Helps Tucson Association of Realtors Go Green
In 2013, Tucson Association of Realtors invited Watershed Management Group to transform their headquarters into a model green infrastructure demonstration site. Thanks to the progressive design by WMG and hard labor of nearly 30 dedicated volunteers, the Tucson Association of Realtors office at the corner of Tucson Blvd and Water St now sports a new look!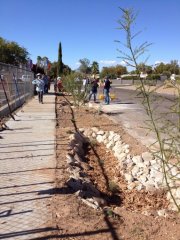 In November 2013 we completed the green infrastructure retrofit of the parking lot and adjacent right of way, removing nearly 1,000 square feet of pavement and planting 78 native trees and understory plants. These improvements will capture stormwater to grow shade and plants that support urban wildlife and birds, while making the streets and sidewalks a more pleasant place to walk and bike.
To view a gallery of photos of the transformation, click here.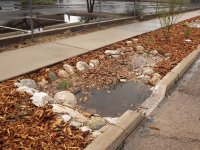 This partnership is demonstrates the growing trend in Tucson of business implementing sustainable practices of their own volition. Partnerships like these result in projects that are highly visible and provide a crucial public education component, teaching visitors—and passersby about the benefits of water harvesting and green infrastructure.
WMG would like to thank the Tucson Association of Realtors for being leaders in creating a healthier, more livable city and for supporting the Mayor's Ten Thousand Trees Campaign.
Join Us for Free Rainwater Harvesting Rebate Classes
WMG Partnership Builds Brighter Futures
2014 Will See Expansion of Green Infrastructure in the Phoenix Region
WMG's Fall Newsletter Is Here—Download Yours Today